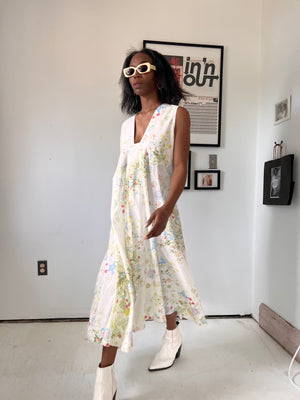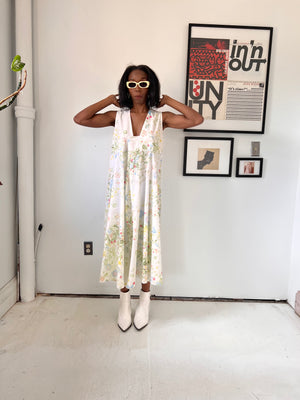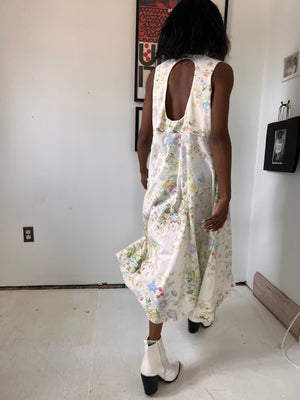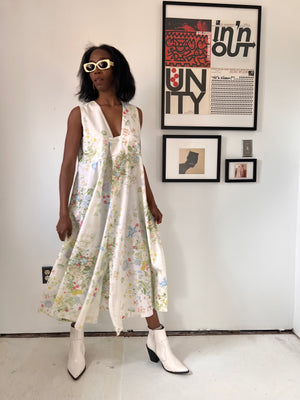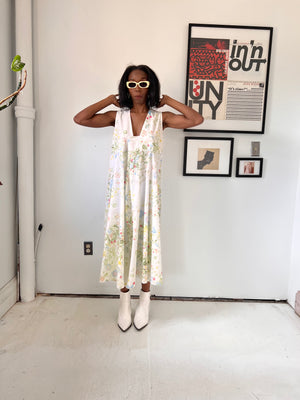 Chambers Vintage - Handmade Dress
Chambers Vintage - Handmade is a capsule collection of dresses designed and sewn by Kym Chambers. Each dress is sustainably made from vintage or deadstock fabrics sourced in the Hudson Valley.  
Dead stock is what's left over from other productions that overestimated their material needs, and is often discarded. We take this manufacturing waste stream and hand-make it into these dresses, which means every one of the these dresses is a delightful spectral surprise.

The dress is voluminous in shape so sizing can be offered in two categories, encompassing sizes 2-14. The simplicity in sizing helps us keep our ecological footprint down by consuming less resources to manufacture this garment.
{{ product.metafields.spr.reviews }}
Size
Large/X-Large Size 10-14
Bust 38"
Length 48" nape of neck to hem 
Fabric
One of a kind
Circa 1970s
50% cotton/50% polyester, reclaimed
Model is a size 2 wear size L/XL