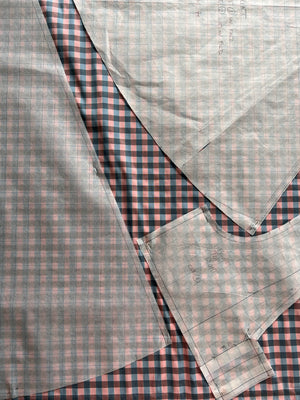 MADE-TO-ORDER Chambers Vintage - Handmade Dress
Chambers Vintage - Handmade is a capsule collection of dresses designed and sewn by Kym Chambers.
This dress is sustainably made from fabrics of your own choosing. Ideally the fabric should be a plain-weave cotton-like fabric with at least 3 continuous yards, 55-60" wide. If you have multiple yardages of fabrics you would like to incorporate into one dress, please email Kym@chambersvintage.com to accommodate your order. 
The dress is voluminous in shape so sizing can be offered in two categories, encompassing sizes 2-14. The simplicity in sizing helps us keep our ecological footprint down by consuming less resources to manufacture this garment.
*This garment is made to-order and will ship 5 weeks from your order date
Would you like a virtual fitting for this dress? Tap here to book!
Pre-order your dress in one of two sizes:

Small/Medium: Size 2-8
Bust 34"
Length 48"
Medium/Large Size 10-14
Bust 38"
Length 48"