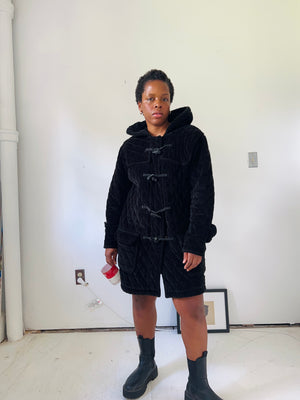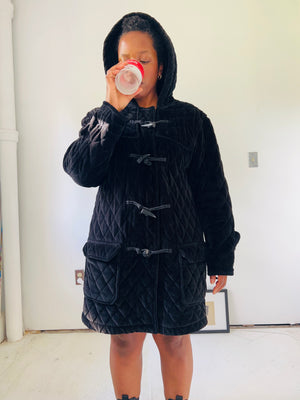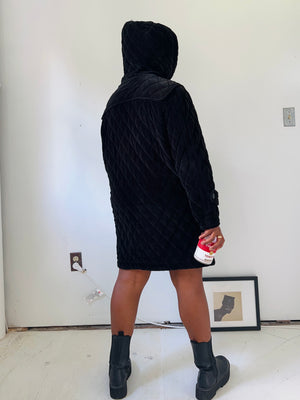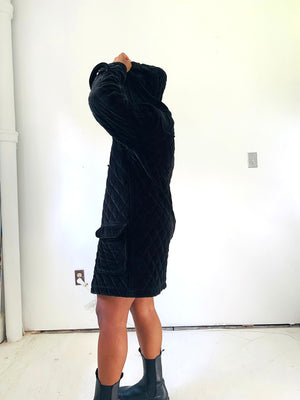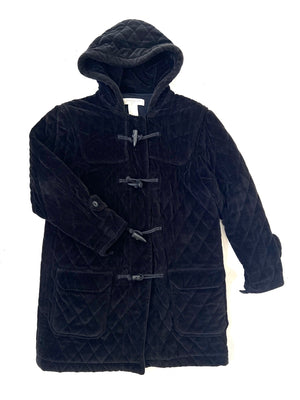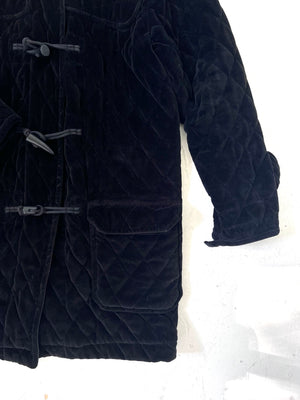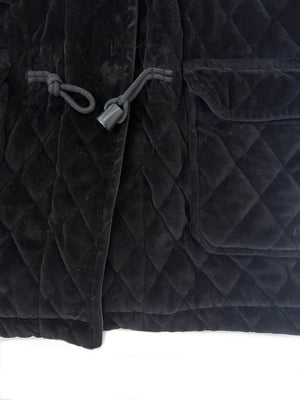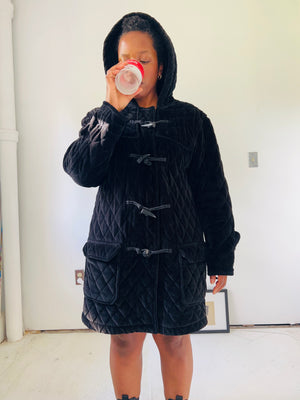 Black Velvet Duffle Coat
Wrap yourself in this cozy black velvet duffle coat with soft velvety finish and quilted exterior. Literally like wearing a blanket. What more does one need?!
 1980s
100% Cotton 
Size L
Shoulder 20"
Sleeve 24"
Bust 20"
Length 38"
* bottom toggle is chipped but works. Sold as-is.